Welcome to Physiofixx Physical Therapy
Has pain stopped you from enjoying the activities you love? Are you an athlete with frequent injuries stopping you from getting back into the game? Considering surgery because you think you have no other option? Tried other programs without the results you expected or deserved?
There ARE answers! There IS a better life! There is a better YOU!
There is no reason to settle for living in pain or with limitation. The unique approach used at Physical Therapy produces rapid and noticeable results. If getting better as fast as possible is your priority, then you are in the right place. Visit Physiofixx for your San Diego Physical Therapy and Wellness needs!
We serve the communities of San Carlos, Del
Cerro
, Allied Gardens, La Mesa,
Santee
and other surrounding communities. The clinic is located near the base of
Cowles
Mountain and is easily accessible from the 8, 125 or 15 freeways.
Physical Therapy
Your initial evaluation will include a subjective history of your injury or problem, a complete physical exam and...
Wellness and Prevention
Wellness and fitness services can be provided by a Physical Therapist for the purpose of promoting or maintaining...
Activity Specific Enhancement
Do you want to jump higher, increase your running endurance, learn to balance on a paddleboard ...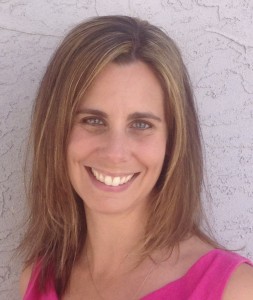 Dr. Sandra Daniel, PT, DPT, OCS
Craniofacial, Sacroiliac, Spine and Headache Specialist, Practice Owner...
Dr. Julie Marazzo, PT, DPT
Post-Operative Specialist, Injury Prevention & Rehabilitation for the Dancer...
what our clients have to say
"Sandra is so in tune with how your body works and what it needs, she has an innate gift for physical therapy. Would recommend her talents to anyone!"
Kathlene C.
"Julie Marazzo is the BEST!!! She is super professional and knowledgeable! She takes the time to explain every step! She has that magic touch and knows the exact spots to massage and release tension. My major neck and shoulder issues have significantly improved thanks to Julie! I certainly recommend this place!"
Meci A
"Sandra completely cares about what is causing your pain and is a detective when it comes to finding the actual origin. She looks at how the whole body works together. Having osteoarthritis and injuries, I now have considerably less pain throughout multiple joints as I've learned to stretch and strengthen and not compensate for the pain. Sandra is amazing."
Lisa S.
"If you are looking for a talented, knowledgeable, committed, and compassionate physical therapist to treat you in a modern, serene…, safe and clean setting, then you will want to make an appointment with Julie Marazzo. There are not words to really capture how effective she has been in providing the therapy needed to guarantee a successful recovery. From my first session, her knowledge and approach has been in lock step with the philosophy of my surgeon...In the same way my surgeon knew what was needed medically, Julie knows what is needed therapeutically. She has provided a documented, well-explained and easily self-guided roadmap to keep me moving from one goal to the next in between our sessions. I am sure my recovery is progressing smoothly and quickly in no small part due to her care, which is always professional, personable, compassionate and, even through the mask, I know provided with a smile."
- Alan R.
"I have been to many physical therapists.  Sandra is the best Physical Therapist I have ever had.  Dr. Sandra is truly a Doctor of Physical Therapy and understands and pinpoints the problem.  She is much better than the chiropractors I have been to and very compassionate.  She really listens!  She is there for you and is very much like a life coach with helpful things you can do to improve your life.  Thank you Sandra. <3"
Alison C.
"My husband has been going to Sandra for a few months now, and told me repeatedly how her treatments have miraculously made his back pain manageable, when before it was excruciating on a daily basis. Because of his "review", I finally decided to have her look at the leg pain I have had over the past year. I had wanted to just deal with it instead of seeing a PT, but now after being treated, and having a fun, pleasant experience, I now "visit" twice a week! Each time I go the pain has lessened, and I know I will be pain free soon with Sandra's expertise and the easy home exercises."
Carol S.
"If you are looking for a talented, knowledgeable, committed, and compassionate physical therapist to treat you in a modern, serene…, safe and clean setting, then you will want to make an appointment with Julie Marazzo. There are not words to really capture how effective she has been in providing the therapy needed to guarantee a successful recovery. From my first session, her knowledge and approach has been in lock step with the philosophy of my surgeon...In the same way my surgeon knew what was needed medically, Julie knows what is needed therapeutically. She has provided a documented, well-explained and easily self-guided roadmap to keep me moving from one goal to the next in between our sessions. I am sure my recovery is progressing smoothly and quickly in no small part due to her care, which is always professional, personable, compassionate and, even through the mask, I know provided with a smile."