Dr. Sandra Daniel, PT, DPT, OCS
Craniofacial, Sacroiliac, Spine and Headache Specialist, Practice Owner
Sandra has been practicing Physical Therapy in the San Diego area since 2000. She is a Doctor of Physical Therapy, completing her doctoral training through Evidence in Motion. She received her bachelor's degree in Physical Therapy from Daemen College in Buffalo, NY and has earned a Specialist Certification in Orthopaedics (OCS) from the American Board of Physical Therapy. Sandra established PhysioFixx to offer the community a personalized physical therapy experience with superior results.
Sandra utilizes a total body treatment approach to restore you to your optimal function using a combination of specific manual therapy interventions and targeted exercise. Sandra has continued to advance her skills in the area of spine and joint mobilization/manipulation and myofascial techniques. Sandra has a passion for creating outstanding patient results with a love for treating complex spine and TMJ cases and is highly skilled in treating the spectrum of orthopaedic conditions.
"I believe in the importance of a solid foundation and a balanced spine to optimize movement without injury. If the spine is not balanced when your feet hit the ground dysfunction will occur, resulting in pain."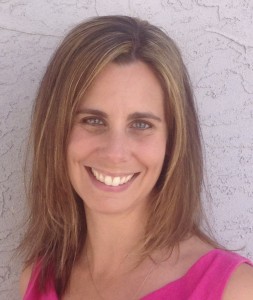 Dr. Julie Marazzo, PT, DPT
Post-Operative Specialist,  Injury Prevention & Rehabilitation for the Dancer
Julie is a New York native who graduated from Long Island University with her Doctorate of Physical Therapy in 2019. During her undergraduate career she earned her BA in Dance and BS in Exercise Science from the University at Buffalo in 2014. Originally a dance major, she became interested in pursuing physical therapy after discovering the minimal concentrated resources for dancers and injury recovery/prevention. She is a multifaceted therapist with experience treating professional dancers and athletes including performers from Disneyland and professional ballerinas.  Julie also specializes in orthopedic post-operative care including knee replacements, hip replacements and rotator cuff repair. When she is not working in the clinic you can find her teaching local fitness classes at Pure Barre, as well as hiking and enjoying time at the beach.
"I am excited to integrate my background in dance with my experience and education in human movement and Orthopedics to help our clients prevent injuries and recover from injury or surgery"